About us
Davis Derby is a long established designer and manufacturer of intrinsically safe electronics and explosion-proof electrical equipment. All our equipment is designed for use in underground coalmining and other hazardous or demanding atmospheres. Davis Derby is also a leading provider of off-road vehicle driver access control and fleet management information systems. Our products are in service across the world in a variety of mining and arduous environments.
Over many decades, we have risen to a multitude of challenges as mining processes and the characteristics of other hazardous environments have evolved. Known since the early 1800's as a maker of miner's lamps and other devices maximising the safety of mines and miners, Davis Derby remains true to those founding values. At the same time, an unrivalled ability to innovate has enabled us to develop technologies that enhance safety and productivity in many other working environments where conveyors, forklift trucks and other bulk handling equipment is present.
Inevitably, Davis Derby has seen - and driven - many changes since its inception all those years ago. What has not changed, however, is our commitment to the safety of people, the protection of plant and product and the productivity of you, the client.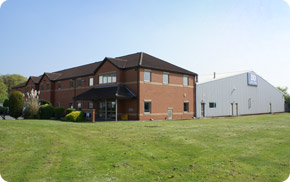 Davis Derby has international contact locations in many countries and supplied equipment across the world. The UK head office is in Derby, Derbyshire, England. This location has been the home, and design and manufacturing centre of all Davis Derby's electronics equipment since 1993. Contact us here or through one of our many locations worldwide.
UK Head Office
UK Head Office on +44 (0)1332 227500
Chequers Lane, Derby DE21 6AW
Tel: +44 (0)1332 227500
Fax: +44 (0)1332 372190
Email: info@davisderby.com
Directions can be found here
Our other locations can be found here