SafeCOM Manufacturing and Design
With a long history of developing unrivalled safety, communication and monitoring products for hazardous, explosive and arduous environments, Davis Derby is uniquely positioned to offer a bespoke design and manufacturing service for industrial applications. Our engineers are also specialists in adapting existing technology to be suitable for operation in hazardous gas and dusty atmospheres and obtaining the appropriate certification to ATEX, IECEx, UL and CSA standards.
This is possible because we invest in technology, manufacturing techniques and, most importantly, people. As well as managing our business to ISO 9001:2008 standards, we are an Investor in People and provide extensive training to all our staff.
So, as your partner in design and manufacturing, we'll be striving for ongoing improvement in all aspects of every project, whether large or small.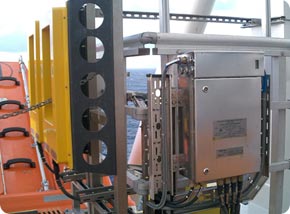 You can leave everything from component sourcing to automated system testing to us. We offer both conventional and surface mount PCB design and assembly services while our in–house manufacturing facility offers the flexibility to produce in short batches or in volume.
Our quality control system is accredited to ISO 9001:2008 by LRQA. This commits us to ongoing improvement and giving you a comprehensive design and manufacturing service on time and on budget.