Conveyor signalling and stop systems
Conveyor signalling and stop systems in coal mines can contribute hugely to increased safety as well as productivity through reduced downtime.
And at Davis Derby, we can create and install safety pullwire systems for all your applications. By fitting pullkeys at equal distances along the length of the conveyor, your machine can be stopped – and its control circuit locked out – by pulling the pullwire at any point.
Our long line systems keep you in full control with pullkey position circuit condition indicators and a fault diagnosis facility. A single system will protect intrinsically safe installations up to 10km - and we can protect up to 20km for other applications. Similarly, we can design bespoke lockout systems for coal faces and other extremely arduous areas.
All Davis Derby conveyor signalling and stop systems are compatible with any PLC control schemes. Our coal mining systems are certified FLP/IS for Group 1 Coal Mines to European Standards.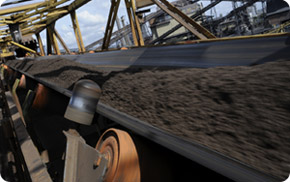 Conveyor signalling and stop systems also form part of the Davis Derby StedFAST suite of products.