MineSCADA
Modern mining presents a wide range of monitoring and control challenges. To meet them, Davis Derby designed MineSCADA, a modular system which gives you complete control of mines – and total peace of mind.
MineSCADA can be installed on a single PC or across your IT network. When integrated into your network, the system includes main and standby "HOT" servers and can connect either to a remote workstation or a wide area network for remote mine system monitoring.
Being Windows-based, the MineSCADA software is both intuitive and easy to expand.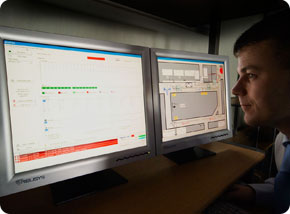 Learn more about MineSCADA: